OUR CANDIES,
UNIQUE FLAVOURS
THE FLOWER MIX
A mix of flower-shaped fruity flavours (kiwi, mandarin, lemon, cherry and… 'La Vraie Violette de Liège'®").
THE RASPBERRY
No wonder we call it the 'Nostalgic raspberry', your grandma probably remembers it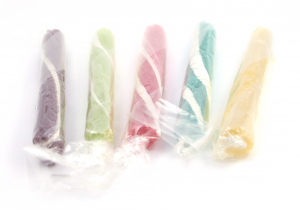 THE CANDY STICKS
Absolutely unique and handmade. Available in many flavours.

LARGE RANGE OF FLAVOURS
Liquorice, pineapple, cinnamon, lemon, cola, strawberry, pomegranate, mocha…
Nothing is impossible.